Velké Losiny Chateau
The chateau is located in the municipality of the same name, near the valley of the river Desná. This place is infamous for the witch-hunts. The movie Witchhammer was shot at the chambers of Velké Losiny. The chateau of Velké Losiny is counted among significant Renaissance monuments in North Moravia. Losiny are 32 kilometres away from EFI ApartHotel in Horní Lipová.
The history of Losiny
In 16th century the chateau belonged to the House of Žerotín. The Renaissance building replaced the old fortress. The chateau remained undamaged throughout the Thirty Years' War. Ludvík Anton sold the chateau to the House of Lichtenstein at the beginning of 19th century. In their possession the chateau went through several alterations. The most prominent ones were the transformation of desolate French-style garden into an English landscape park and the side wing being remade in Empire style. A part of chateau's graphite decoration was fixed during the World War II.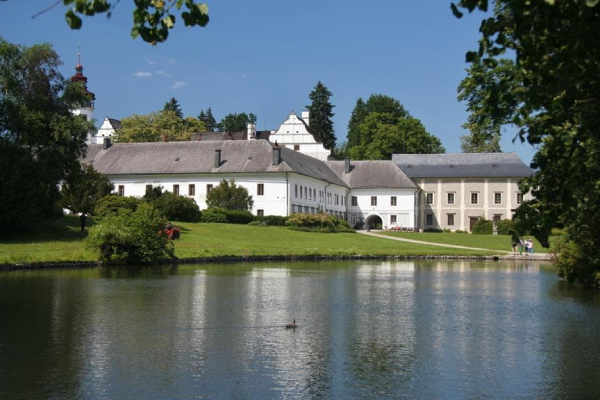 Losiny without electrification
The characteristic trait of the chateau are three-level arcades of the three-winged complex of the so-called High Chateau. There are five different tour options. The first tour will take you to the High Chateau to the era when the ruling family here was the House of Žerotín. You will be able to see Renaissance and early Baroque interiors. The second tour will lead you to the so-called Low Chateau. The rooms will offer a view to the life of the Lichtenstein family in the estate. The third tour is a combination of the previous two. Wheelchair users can view the High Chateau in the form of videoprojection. You can also visit a small villa from 17th century for free. Inside there is a gallery or you can just rest in the local coffee shop and taste delicious confectionery. In summer you can take a night tour with torch lights, as the chateau has yet to be electrified.