Forest Bar Horní Lipová
You can look forward to a nice stroll on the way to a popular attraction of Horní Lipová, the self-service Forest bar. On the three-kilometre long route from EFI ApartHotel there are several stylish wooden resting areas where you can relax. On your way to refreshment - drinks chilled by streaming water and sausages for you to fire roast - you can either walk down the forest asphalt road or the soft forest trail, which will require you to cross the stream on makeshift branch bridges several times.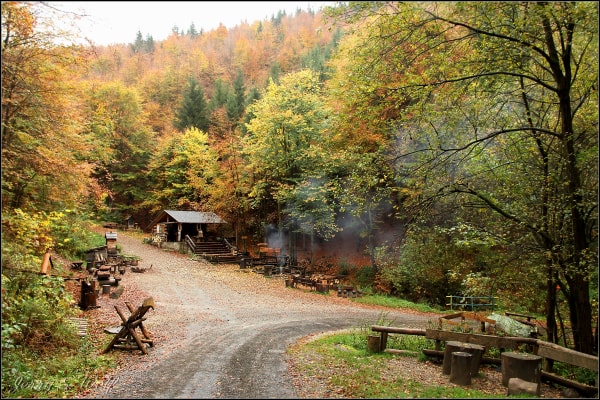 We recommend visiting the Forest bar on weekdays or in late afternoon hours at weekends as it is a sought-after place and higher number of visitors can take away from its romantic atmosphere.
More information: http://lesnibar.cz/