Caves
In EFI ApartHotel surroundings there are several caves which are definitely worth visiting. In case you are fond of cave formations or bats, you should not miss out on these places. Some of the caves are further away from the hotel, for example the cave Na Špičáku or Patzelt's Cave. However if you want to go for a nice stroll, you can visit the cave Na Pomezí, which is not even four kilometres away.
The largest cave system in the country created by dissolving of marble
The caves Na Pomezí are located in Rychlebské ountains 2 kilometres away from Lipová-Lázně village. Inside you will find beautiful karst ornaments and cave pools. These are the biggest and most visited caves of the Jeseník Karst. The corridors widen into bigger domes such as the Ice Dome or King's Dome with columnar stalagmites. An interesting point of this cave are for example structures which make chime sounds after being tapped. The tour takes 45 minutes.
If you want to go for a short walk, you can reach the caves from EFI ApartHotel on foot, as they are only 4 kilometres away. There is also a spacious parking lot nearby, so you can opt for driving there. The caves and surface karst formations are protected as preserved natural creations.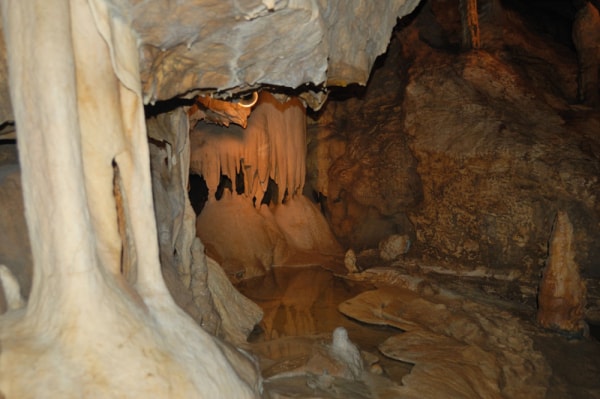 Na Špičáku almost without speleothems
The cave Na Špičáku, not far from Písečná, is the oldest cave in Central Europe documented in writing. The first records about the cave are from the first half of the fifteenth century. The hill Špičák, inside of which the cave is located, consists of crystalline limestone. Although you won't find any spectacular formations inside the cave, there are corridors of unconditional shapes. Heart-like and oval profiles were most likely created by the melting glacier water.
The cave is about 17 kilometres away. You can take a nice bike trip there, it should take approximately an hour.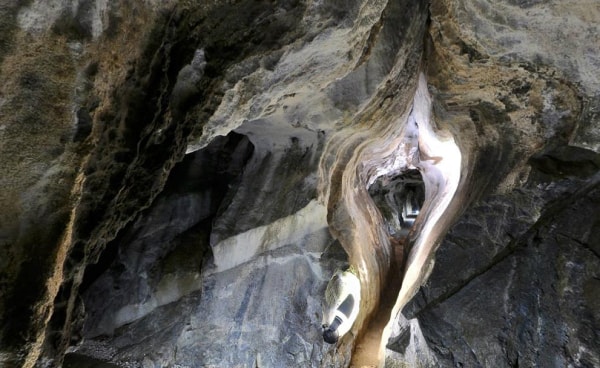 Inaccessible Patzelt's Cave
This cave is located in the limestone massif of Kralický Sněžník. Being about 70 metres long it is one of the biggest caves on this slope, also without speleothem ornaments. There are no marked hiking trails leading to the cave, however there is one unmarked trail wending its way here right over Mléčný pramen. Inside the cave there is a small hall with a deep pool at the bottom. The cave is about 43 kilometers away from Horní Lipová.
Tvarožné díry caves are important wintering grounds for bats
These beautiful karst caves located about 2,5 kilometres form Kralický Sněžník are also publicly inaccessible. An underground stream runs through a part of them. The walls are covered in white calcic matter resembling curd, wherein probably lies the origin of the Czech name of these caves. Legend has it that gold-diggers stored their tools in here. Bats spend the winter in the undergrounds. Most of them are counted among specially protected animal species.