Červenohorské Sedlo Ski Resort
Červenohorské sedlo is an important tourist attraction in Jeseníky Mountains. Not only is it the most visited ski resort in the area, there are also many hiking trails. There are hotels, restaurants and chalets.
The centre of Hrubý Jeseník
The resort is not far away from EFI ApartHotel. You can get there by car in half an hour, as it is only a little over twenty kilometres away. Should you choose to go by train or a bus though, the trip will take you almost three hours. Lovers of cycling are in for a treat - there are several bike trails near Červenohorské sedlo, so you can also go there riding bikes. From the resort you can go almost anywhere, as there are many hiking trails going through here. As a few examples, you can make for Kouty nad Desnou, Točník or Mlýnský Dvůr.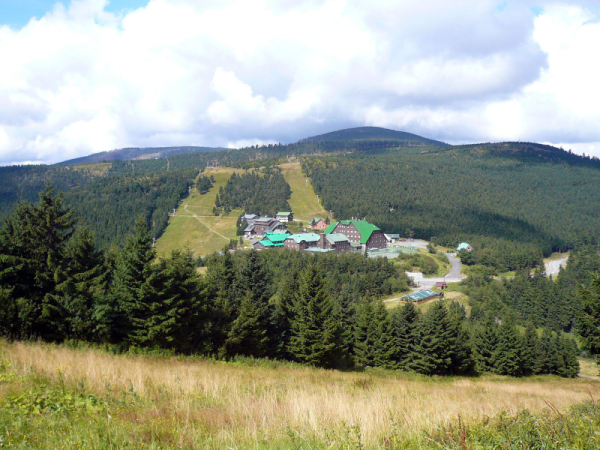 As far as 56 kilometres by bike
If you go for some of the local bike trails, first you should decide how long and how difficult your trip should be. For example, the trail going from Hvězda to Červenohorské sedlo is not even twenty kilometes long. On the other hand, you can choose a trip to Praděd, where you are in for a nice ride, as the trail is almost sixty kilometres long. The long trail starts at Vrbno pod Pradědem. Passing through Bílý potok you will reach Červenohorské sedlo and from there you will continue to the highest peak of Moravia - Praděd. Then passing through Karlova Studánka and Ludvíkov you can go back to Vrbno pod Pradědem. There is a beautiful waterfall not far from Červenohorské sedlo and you can take a nice trip by bike there too. This trail is only fifteen kilometres long, so it is suitable for children as well.