Hotel Accommodation in Horní Lipová
EFI ApartHotel is a new modern mountain resort on the border of Jeseníky Mountains and Kralický Sněžník. The hotel is located in the municipality of Lipová-lázně. There are 14 luxury quadruple apartments and one double studio, the total capacity being 58 beds. EFI ApartHotel is suitable for tourist groups as well as families with children and individuals.
The resort is open throughout the year, so you can enjoy both summer and winter vacation there. EFI ApartHotel is a great option for hikers, cyclists, bikers and of course for lovers of winter sports such as skiing and snowboarding. It is an excellent starting point on the way towards several tourist destinations. Among the most interesting places are Praděd, Kralický Sněžník, Dlouhé Stráně hydroelectric power station, Velké Losiny Paper Mill, Velké Losiny Chateau, forest bar in Horní Lipová, and others.
There are numerous maintained cross-country skiing trails and skiing areas in Lipová-lázně and its vicinity. There is a skiing area Lázeňský vrch or Ski Centre Miroslav right in the village.
Each apartment has a living-room with a kichenette, a dining area, a convertible sofa (full-size double bed), a double bed in the bedroom, a bathroom with a shower and a toilet. There is also a balcony or a terrace. The apartments measure between 44 and 54 square metres. They are accessible by wheelchair and there is an elevator in the building. EFI ApartHotel is a non-smoking facility.
The equipped kichenette in each apartment makes it possible to prepare hearty breakfasts, lunches and dinners. In every apartment there is a refrigerator, a kettle, a hob, a microwave with a grill and a dishwasher. There are several restaurants closeby.
Wi-fi is available throughout the hotel free of charge.
Our guests can use a spacious bike room / ski room. There is a parking lot monitored by cameras right in front of the hotel.
Not far away from ApartHotel there is a shop, an ATM and a post-office.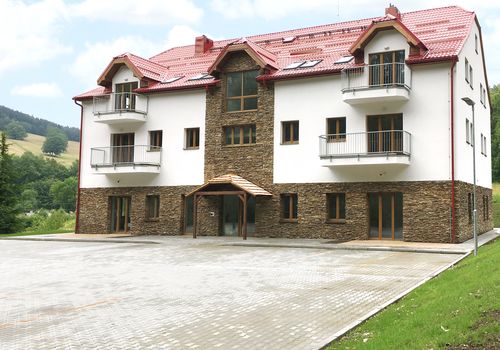 Parking
A parking lot with the capacity of 20 cars is available to our guests right in front of EFI ApartHotel.
The parking lot is illuminated at night and it is under surveillance of security cameras.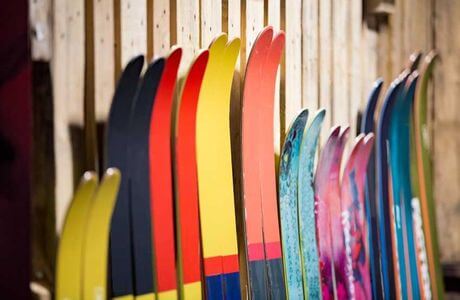 Bike storage/Ski storage
Our guests can use a common lockable room connected to the electronic security system of the object, which serves as a storage room for sports gear. During your stay from spring until autumn you can put your bicycles or scooters there, while throughout winter it can serve for storage of your skis or snowboards and drying of your ski boots.